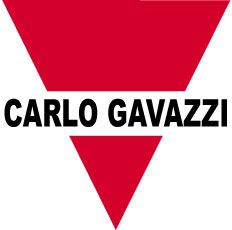 Carlo Gavazzi
Carlo Gavazzi Automation is a multinational electronics group active in the design and manufacture of electronics equipment targeted at the global markets of industrial automation, building automation and energy.
Their history is full of firsts and there products are installed in a huge number of applications all over the world. With 80 years of successful operation, their experience is unparalleled.
Their core competence in automation spans five product lines: Sense, Switch, Control, Fieldbus and EcoEnergy equipment.
Their wide array of products includes sensors, monitoring relays, timers, solid-state relays, electronic motor controllers, energy management equipment, fieldbus systems and components for renewable energy.