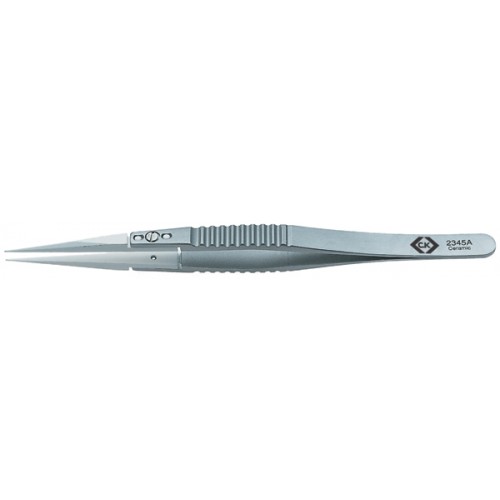 CK Tools Ceramic Tweezers
There are no products matching the selection.
C.K tools are engineered to offer four key requirements; durability, accuracy, performance and strength, all of which qualities are key for you to achieve professional results. C.K ceramic tweezers are heat resistant up to 1000c, aluminium bow - lightweight construction. Zircona ceramic tips - safe handling of highly sensitive electrical components, highly acid resistant (other than hydrofluoric), solder repellent and electrically non-conductive.